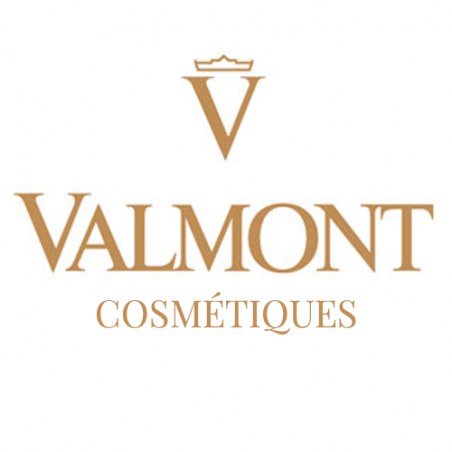 VALMONT COSMETICS
Valmont Cosmetics has created BEAUTY RITUALS and INTENSIVE TREATMENT PROGRAMS for every need, to counteract the effects of time on the face, body and hair at the best price.
Valmont Cosmetics offers a wide range of treatments that combine refinement and unprecedented anti-aging efficacy and offering offers on its products.
Valmont creams are the perfect allies for all those who want to control the signs of aging, reconcile with their skin or simply feel good about themselves.
Thanks to a unique and exclusive extraction process, faithful to the concept of cellulotherapy, Valmont Cosmetics delves into the nucleus of skin cells to find molecules with incomparable anti-aging properties: DNA and RNA.
Valmont Cosmetics obtains intact macromolecules, thus preserving its incomparable regenerative power.
Included in the VALMONT BEAUTY RITUALS, this duo strengthens and stimulates cells affected by the effects of time and external aggressions, revealing sublime skin that radiates youth.
We are going to discover the product lines that you will find on a website with the best offers.
1. RITUAL PURITY
 In the origins of life, there was nothing but water and bacteria. Currently, they are at the origins of beauty.
 In its new range of cleansing treatments, Valmont Cosmetics focuses on the skin ecosystem, favoring the balance of a healthy microbiota, thanks to the water from the Swiss glaciers and selected probiotics.
In order to clean better and with less effort, PURITY offers gentle and powerful products to remove the traces of contamination that dull the complexion and the most resistant makeup. Available in 9 different textures: PURITY combines sensory emotion, efficacy and goodness with the skin.The makeup removal ritual is conceived as a true moment of well-being, pleasure and liberation, but also, and above all, as an authentic moment of beauty. A face to face with himself, without makeup or tricks. A decompression chamber. An invitation to leave the day behind and to take advantage of moments of relaxation in your favorite armchair.
THE WATER OF THE GLACIERS (drops of softness). At more than 2000 meters of altitude, in the heart of the Swiss Alps, rises the Arolla glacier. Powered by snowfall, this mass of ice lets in pure, soft and perfectly balanced water. Rich in minerals, this water provides the skin with a perfect physiological balance, with exceptional virtues, being what enriches Valmont products and gives the skin the strength of ancient glaciers. The hardness of glacier water is 7ºF (degrees in French), which means that it contains 7 mg of calcium carbonate per liter. In comparison, the hardness of other waters in the Alps is 25ºF. This low figure attests to how soft this water is compared to water considered harder.
 The composition of glacier water makes it ideal for use in Valmont Cosmetics cleaning products.
THE MICROBIOTA (a miniature world that does a lot for beauty).
 Pillar of scientific research since 2008, especially with the HMP (Human Microbiome Project) started in the United States, currently the microbiota is recognized as a key element of health and beauty.
 This ecosystem made up of billions of bacteria, yeasts and other microorganisms is currently considered an organ in its own right. To keep the skin in good condition, we need a high number and great diversity of microbial species. Thus, our good, strong and outnumbered microbes are capable of occupying all the space and preventing opportunistic pathogens from developing. This is the function of probiotics. In addition, since microorganisms compete for food resources, if we provide specific nutritional elements for good bacteria, we make sure to promote their development to the detriment of harmful bacteria. This is the function of prebiotics.
 By acting as beauty preparers, the new products in the PURITY range remove make-up and cleanse, favoring the harmony of the skin flora.
INGREDIENT COMPLEX
Pro-beauties: from the Greek "pro" (for) and "bios" (life), Valmont Cosmetics transforms probiotics into pro-beauties (for beauty). Lactobacilli casei and acidophilus, well known in the food industry, are also true allies of beauty, which reinforces the skin's eco-flora.
The Yacón (also called the honey of the Incas), is a tuber rich in sugars that favors the growth of beneficial bacteria for the skin. Therefore, this prebiotic is one of the preferred ingredients to stimulate a healthy ecosystem.
Glacier water: thanks to its ideal mineral content, it favors tissue exchanges, boosts cellular metabolism and stimulates natural defense systems.
A TEXTURE FOR EACH PERSON, A PLEASURE FOR EVERYONE
Jelly, cream, foam, lotion, milk ... The new PURITY range offers an assortment of textures, all of them exquisite. Comforting or invigorating, these treatments offer each person the possibility to choose their preferred product.
THE PRODUCTS OF THE PURITY RITUAL ARE:
Icy Falls (Refreshing Facial Cleansing Jelly)
Wonder Falls (nourishing cleansing cream)
Bubble Falls (balancing facial cleansing foam)
Bi-Falls (biphasic eye make-up remover)
Aqua Falls (facial cleansing water)
Fluid Falls (fluid cream facial make-up remover)
Vital Falls (toner, smoothing, revitalizing facial)
Face exfoliant (revitalizing facial exfoliating cream)
Purifying Pack
2. PRIMARY RITUAL
Formulated around probiotics and prebiotics, PRIMARY seeks to promote the balance of the skin system, the microbiota. The first solution for a beautiful and healthy skin every day, which maintains a diversity of beneficial microbial species for its balance.
Formulated for the first time at Valmont with the principle of UHT (ultra high temperature) sterilization, which combines high temperature and immediate cooling, PRIMARY minimizes preservatives. An autonomous beauty regimen, which in turn is integrated into any specific ritual.
For its PRIMARY Cosmetics range, Valmont has selected 3 emblematic ingredients, which act synergistically and individually.
Gathered in the L.T.FOS complex, these ingredients aim to strengthen the epidermis and its flora.
Strengthened, the skin can fully fulfill its main function: protection.
Whichever product you choose, you will be guaranteed to enjoy an original product and at the best price, thanks to our offers.