COLLEZIONE PRIVATA - Eau de Parfum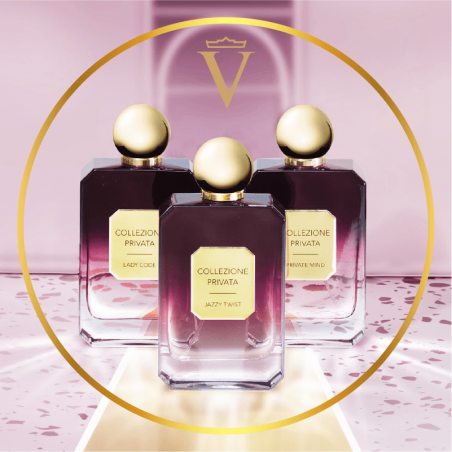 COLLEZIONE PRIVATA
Intuitive and spontaneous, Sophie Guillon fuels her creativity through her emotions. She shines in her projects, she assumes her choices and transgresses borders. She lover of beauty in any of her expressions, she is passionate about sewing, contemporary dance, fine arts and decorative arts.
Because perfume is the perfect alliance between art and beauty, at Collezione Privata, Sophie Guillon pays olfactory tributes to women, whom she has adored and sublimated for 20 years.
From her first steps in great Maisons such as Oscar de la Renta and Yves Saint Laurent, she retains the magic of perfumery. She awakens her senses with noble notes, includes contrasts, reveals warm and cold tones.
At present, she dedicates her know-how to do it and pays tribute to 3 women, which she shows us in eaux de parfum.
3 tributes to 3 personalities.
3 cosmopolitan women.
Sophisticated without ostentation.
Spontaneous, lively and frank.
Faithful to her search for harmony, she plays with the contrasts of materials, juxtaposes notes that divide everything, combines fabrics that contrast with everything, gives us 3 interpretations of femininity.
This collection is made up of the following eau de parfum:
Jazzy Twist: free and elusive woman interpreted in a sweet floral.
Lady Code: cold, seductive and yet so carnal in a sweet Cyprus harmony.
Private Mind: mysterious, sensual, imagine around a flowery leather.