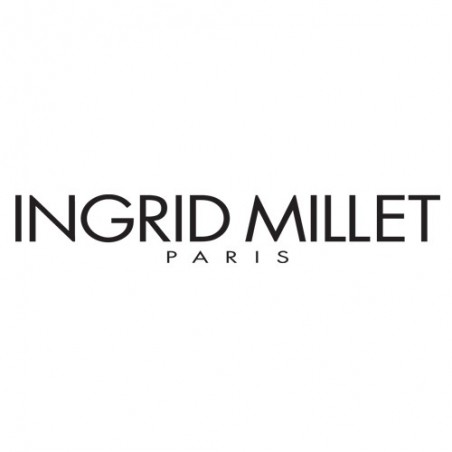 INGRID MILLET
HISTORY CREATOR OF COSMETICS INGRID MILLET
In 1918Inge Lazarus was born in Hannover (Germany).
In 1944 Inge settles in France.
In 1945 he settled in Paris and met Jean Millet whom he married in 1946. Elisabeth was born in 1947. Six years later they divorced, but kept the surname Millet.
In 1957 he began his professional career in New York.
In 1958 she works for a doctor in Vichy (France), who initiates her in medical aesthetics, a new approach that the schools of beauticians did not practice.
Fascinated by aromatherapy, develops their knowledge with Paul Niehans,specialist in cell therapy, gradually discovering the effectiveness of living cells on the human organism. Experiments are carried out on your own skin and scalp, achieving spectacular results.
In 1961 he returned to Paris and began to work doing beauty treatments in his apartment in the 17th arrondissement of Paris.
is the first person who uses cell therapy to fight skin aging in France.
In 1966 Madame Popidou, Brigitte Bardot, Catherine Deneuve and Paloma Picasso are among his faithful and famous clients ...
In 1969 the first cream, the OSTREA CREAM (based on the shell of oysters), was launched with unusual success. Appearing double page in Vogue magazine. Vogue magazine gives her 3 stars for her newly created beauty institute.
In 1972 became the Queen of Caviar-based cosmetic products.
Create the first extract containing Caviar and marine elements. And the extraordinary EXTRACT BIO-MARINO.
The famous line PERLE DE CAVIAR has just been born!
In 1974 the prestigious Ingrid Millet Beauty Institute, located at 54, Rue Faubourg Saint Honoré, in the heart of Paris.
The sister of the Shah of Iran, Princess of Saudi Arabia, famous actresses like BrigitteFossey are part of your regular customers.
In 1980 opens SAKS FIFTH AVENUE in Beverly Hills, New York, Miami.
In 1982 he opened new centers in Montreal (Canada), Harrod's in London, in New York, sharing with the famous hair man Jean Louis David.
In 1986 Madame Millet retired in Aix-En-Provence, in the South of France.
He died in 1991.
In 1993, the PEARLS OF CAVIAR line was modernized under the direction of the Daviaud company.