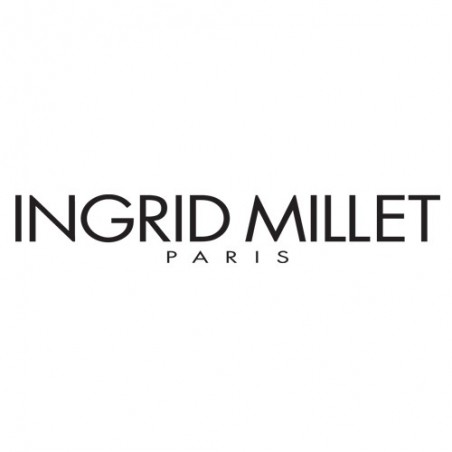 INGRID MILLET
INGE LAZARUS was born in Hannover (Germany) in 1918, 20 years later she fled Germany to take refuge in France. On Christmas Day 1942, their parents were murdered. In 1945 Inge settled in Paris and met Jean Millet whom she married a year later and had a daughter named Elisabeth born in 1947. Six years later they divorced but Inge kept the last name Millet.
In 1957 he began his professional career as a beautician in New York at the Saks Fifth Avenue beauty salon after obtaining his diploma. Between 1958 and 1959 she worked for a doctor in Vichy (France) who introduced her to medical aesthetics, a new approach that the schools of beauticians did not practice. Fascinated by aromatherapy, she developed her knowledge with Paul Niehans, a specialist in cell therapy, gradually discovering the effectiveness of living cells on the human body. Perform experiments on your own skin and scalp, achieving spectacular results. In 1961 he returned to Paris and began to work doing beauty treatments in his apartment in the 17th arrondissement of Paris.
He was the first person to use cell therapy to fightaging skinin France, which is why Vogue et Elle magazine dedicated two full pages to him.
Around 1966 it already had such famous clients as Madame Pompidou, Brigitte Bardot, Catherine Deneuve, Paloma Picasso, ...
In 1969 it launched its first creation, the CRÈME D'OSTRÉE (based on the shell of oysters) with unusual success and appearing again on a double page in Vogue magazine in addition to giving her 3 stars for her newly created beauty institute.
In 1972 she became the Queen of products for her newly created beauty institute.
Create the first extract containing caviar and marine elements and the extraordinary Bio-Marine Extract. The famous PERLE DE CAVIAR line has just been born!
In 1974 he founded the prestigious Ingrid Millet Beauty Institute located on Faubourg Saint Honoré street in the heart of Paris.
In 1980 he opened new centers in Beverly Hills, New York and Miami. Two years later, more centers were added to the list, located in Montréal, Harrod's (London) and another in New York shared with the famous hairdresser Jean Louis David.
In 1986 Madame Millet retired in Aix-en-Provence, in the south of France. He passed away in 1991.
In 1993 Senior Daviaud took the position of General Director of the company, modernizing the company and the formulas of the Line, as PERLE DE CAVIAR well as creating new product lines.