Colección Kaleidoscopic - Ramon Monegal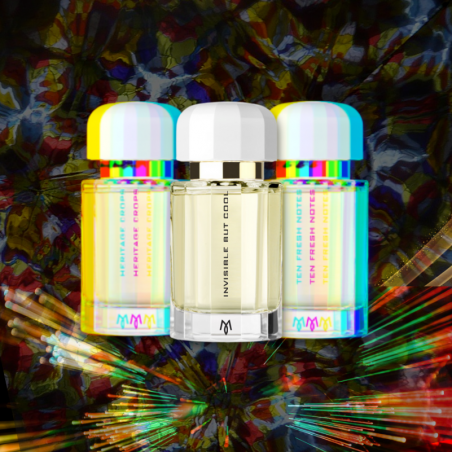 KALEIDOSCOPIC COLLECTION
With the KALEIDOSCOPIC COLLECTION, Ramon Monegal reinvented the perfumer's art, creating fresh perfumes with an intensity in perfect balance.
The KALEIDOSCOPIC COLLECTION by Ramon Monegal is made up of 3 perfumes:
    Hereditage Drops (citrus, aromatic, amber). It is a jewel of perfumery, vital, romantic and joyful. In 1919, the first perfumer in the Monegal saga created the family's private perfume. Each generation has modified, transformed and adapted it to their liking.
    Invisible But Cool (citrus, floral, woody). It's invisible, it's great. You will end up fascinated by its freshness and captivated by its talent.
    Ten fresh Notes (citrus, floral, musky). With this perfume, Ramon Monegal defies the canons of perfumery using 10 balanced fresh notes, loaded with intention, that spread slowly.