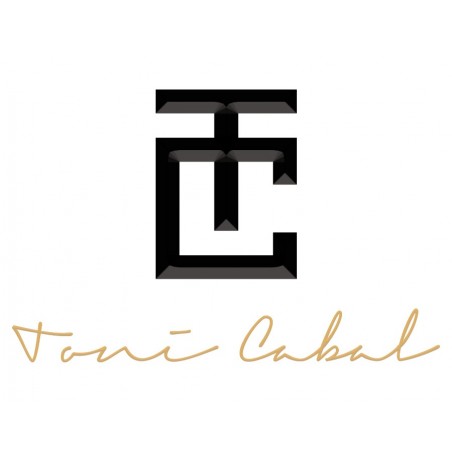 TONI CABAL is a talented and highly respected master perfumer, lover of perfumery. Son of perfumer, chemical engineer by training.
His love for perfumes began in Indonesia where he was hired at age 24 as a perfumer.
He loves working with natural raw materials.
His great knowledge in the markets of the Middle East and Europe together with his 30 years of experience in the sector, being also the founder of Fragance Science, led him in 2014 to materialize his vision, ideas and knowledge of the market in the creation of a luxury perfume brand, creating its own "niche brand", which it calls TONI CABAL.
Following the philosophy of seeking excellence and inspiration from the scented messages of nature, combining creativity, science, passion, technology and high quality raw materials, creating original and unique "signature fragrances".
The result of all this is an innovative, modern and unprecedented touch.
The olfactory experience of its perfumes, touch the very roots of our identity, awakening memories and emotions, awakening memories and emotions. A smart combination of innovation and tradition.
Their perfumes are a real treasure. His mastery of the olfactory senses offers his clients the purest and most exciting emotions.
Its natural ingredients mix and interact producing a unique harmony of aromas, creating unique perfumes.
TONI CABAL is a luxury perfume brand created and founded by Toni Cabal Pijuan.
Its olfactory themes are focused on satisfying a wide spectrum of tastes.
Her Favorite Notes: Amber, Oud from Laos, Vanilla from Madagascar, Rose from Turkey, White Musk, Tobacco, Patchouli from Indonesia, Italian Bergamot, Jasmine Sambac and Green Tea.