Colección Ibiza - Ramon Monegal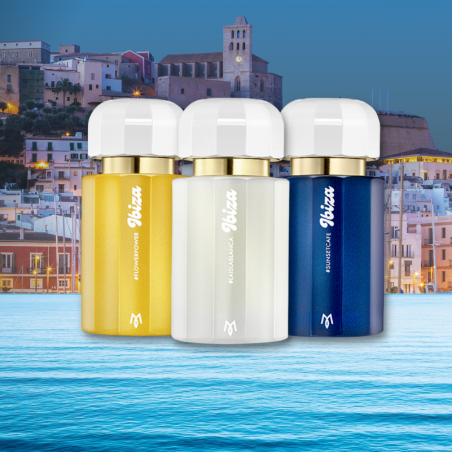 IBIZA COLLECTION
I was born in the Mediterranean
of which I feel part
and this work is my grateful tribute.
I discovered Ibiza in the early 70's and since then it has become part of my deepest and most creative being.
Escape and freedom between sun, sea and sand is perhaps one of the luxuries that I appreciate the most.
Magical moments, brushstrokes of different colors, have guided and illuminated the olfactory story of each composition. "Ramon Monegal"