Bio Elita - Ingrid Millet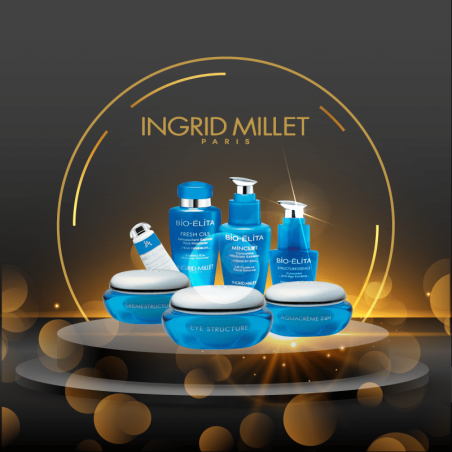 INGRID MILLET - BIO-ELITA
BIO-ELITA is a preventive line, which acts on the quality of the skin. It constitutes a global response to the demands of active people.
This line acts in the fight against the wear and tear of time.
It contains the power of Ingrid Millet's bio-technology, highly effective at all levels of the epidermis, to achieve fast and long-lasting results.
BIO-ELITA is a line adapted to all types of people over 30 years of age < / p>
They are looking for a program of effective and quick-to-use treatments.